Peter Pan… a slapstick picnic
August 6th,7:00 pm

-

9:30 pm
The classic story- with even more silly fun.. tick.. tock
Welcome to the Picnic.It's all fun and games.
This summer, Slapstick Picnic (close cousins of our favourite roving troupe the HandleBards!) are ripping up the recipe book and whipping up a theatrical treat like no other in outdoor venues all across the UK: a three-actor production of J.M.Barrie's classic play Peter Pan.
Let your imagination soar as they dish out this timeless tale of hapless pirates, feral children and a particularly punctual reptile. This show isn't just for kids; their brilliant buffoonery will have picnickers of all ages cackling into their coleslaw.
This is one flight of fancy you don't want to miss!Grab a bottle, grab a friend, and seek out some silliness with Slapstick Picnic.
Tickets : £11- £15  Scroll down for Tickets
This is a family show, but dont be shy – you dont have to bring along any kids- you know Peter and the boys never grow too old for silliness.
Some seating will be available, please feel free to bring along your own chairs and picnic blankets.
Bar and cafe will be open. You can pre order your 'Cream Tea in a Box' addition to your picnic. pick it up with your ticket on the gate.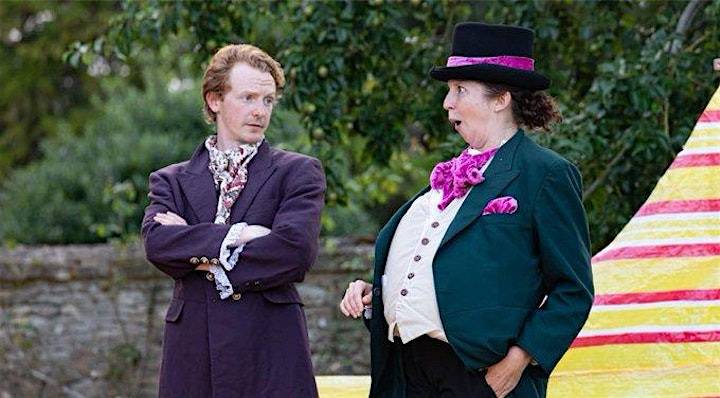 Related Events