English Blossom – Japanese Food
April 30th,12:00 pm

-

4:00 pm
Join us under the Orchard blossoms for your family picnics. This special weekend, we have authentic Japanese food to order too.
In Japan they call it 'Hanami ', each spring families flock outdoors to picnic under the pink blossoms of plum trees. Here, we have our own 'English Hanami'; under the apple trees.
Our two heritage apple and pear orchards are just the place for an early Spring picnic. The frothy white blossom flowers truly lift the soul.
Japanese picnic food to pre-order
For this Bank Holiday Weekend we welcome back the renowned Birmingham-based Japanese Chef, Yumi Grindley. She will be cooking up a range of her specialities for our visitors to eat alongside their own picnics.
All food will be prepared for you fresh on the day- please PRE-ORDER to ensure Yumi sources the right ingredients for you.
Bring your phone/email confirmation to the entrance any time between 12 and 3.30pm
(Ps dont forget normal entrance fees to the Gardens apply)
Menu: (see illustration below)
Sushi rolls (4 pieces ), £6
choose between Fish, Vegetarian or Vegan
Japanese Curry and Rice, £9
choose between Vegetarian and Chicken Katsu (breaded chicken)
Beef Donburi and Rice £10
Gyu don: shredded beef vegetables and rice
We are really grateful to the Birmingham restaurant Mount Fuji for this active collaboration with the Gardens.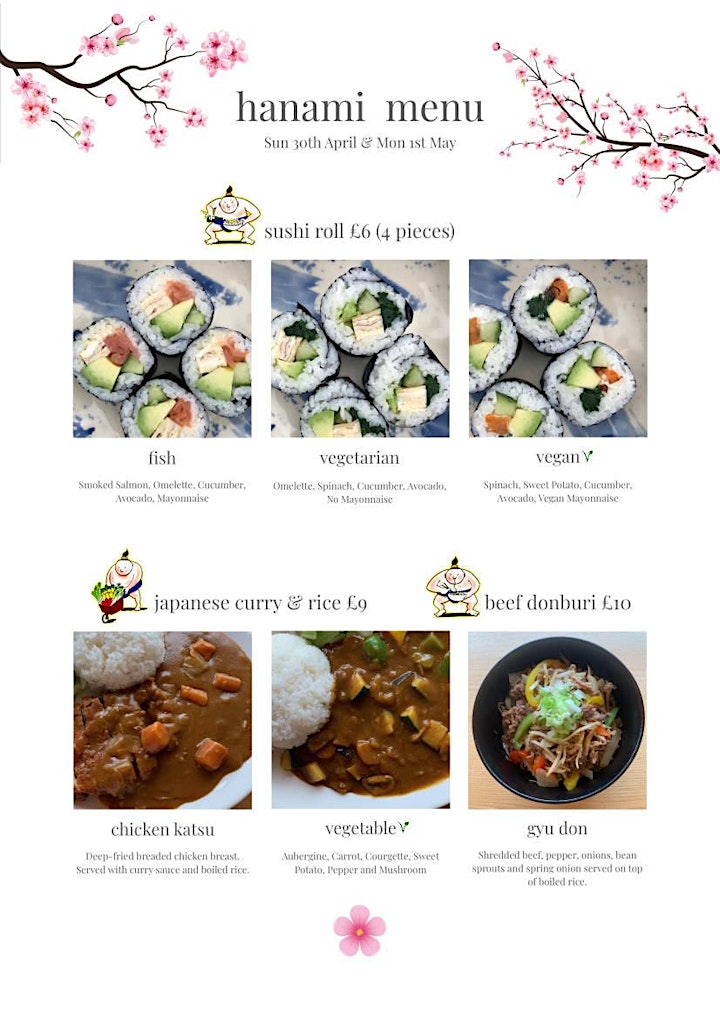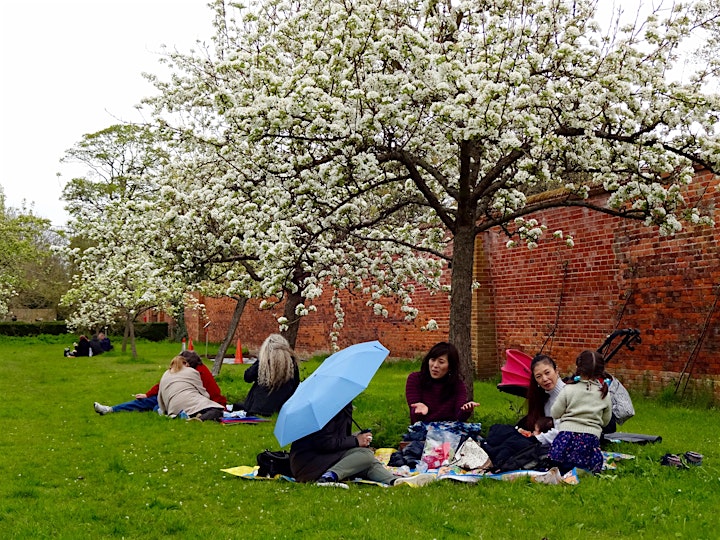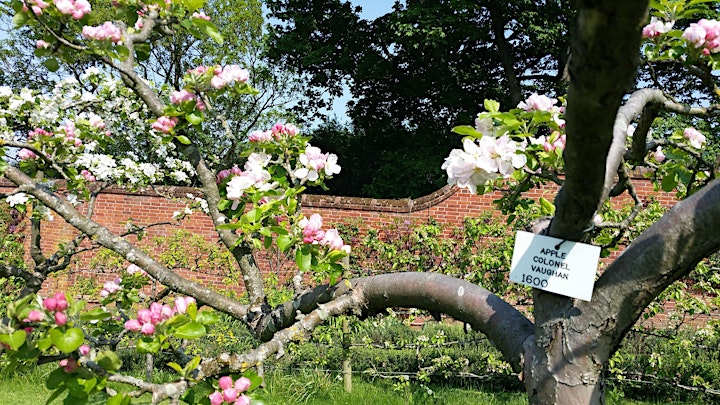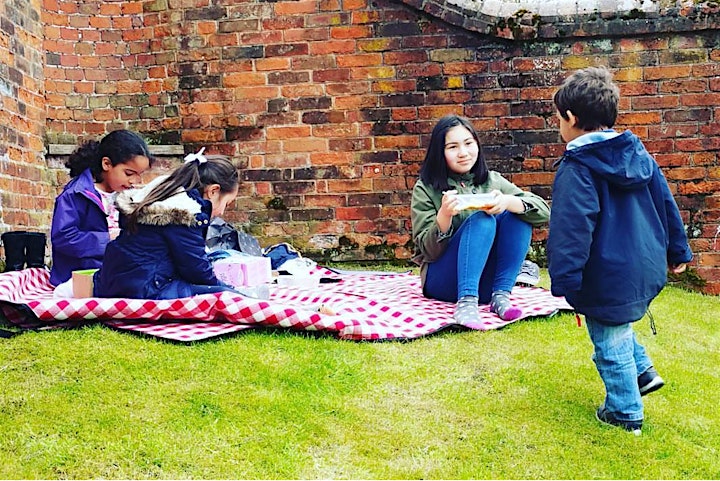 Related Events